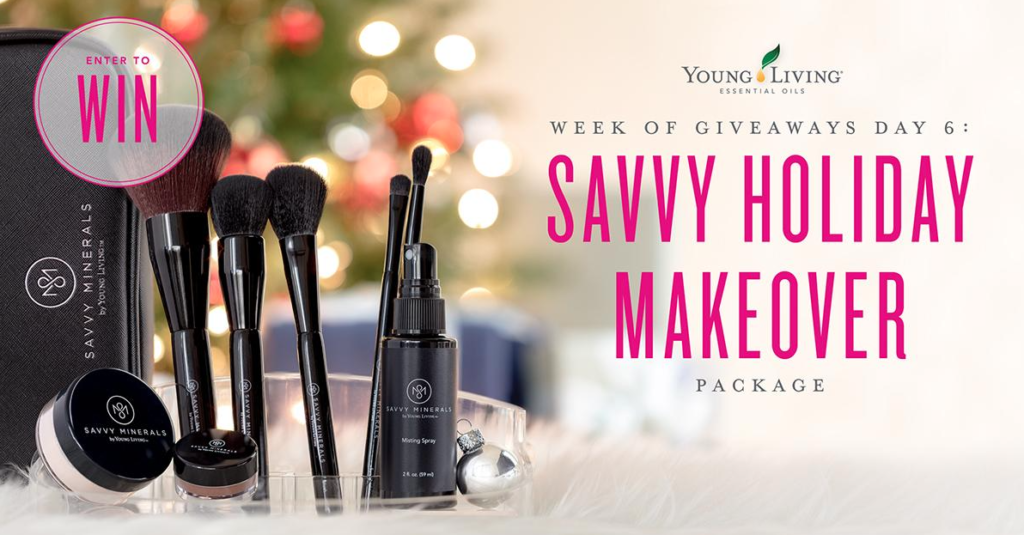 ENTER TODAY TO WIN SAVVY MINERALS!!!
Oh my gosh ladies!!! You'll definitely want to ENTER TODAY to win our luxurious Savvy Holiday Makeover Package!!!! I love, love, LOVE this makeup! It looks so natural and feels….well you can't actually feel it once it's on….you don't feel like you're wearing a mask and your skin can breathe!!! Plus it's so good for your skin because it doesn't have the toxic chemicals and fillers found in other makeup!
This giveaway features a Savvy Minerals Brush Set, refreshing Misting Spray, glimmering Veil, and ultra-versatile MultiTasker, this package is designed to give you a fresh look for all your seasonal events. Get your sparkle on by entering to win this total makeover bundle!!!
Go to this link & click on "Day Six" to 
ENTER TO WIN by 11:59 p.m. MT on December 9, 2017 at: