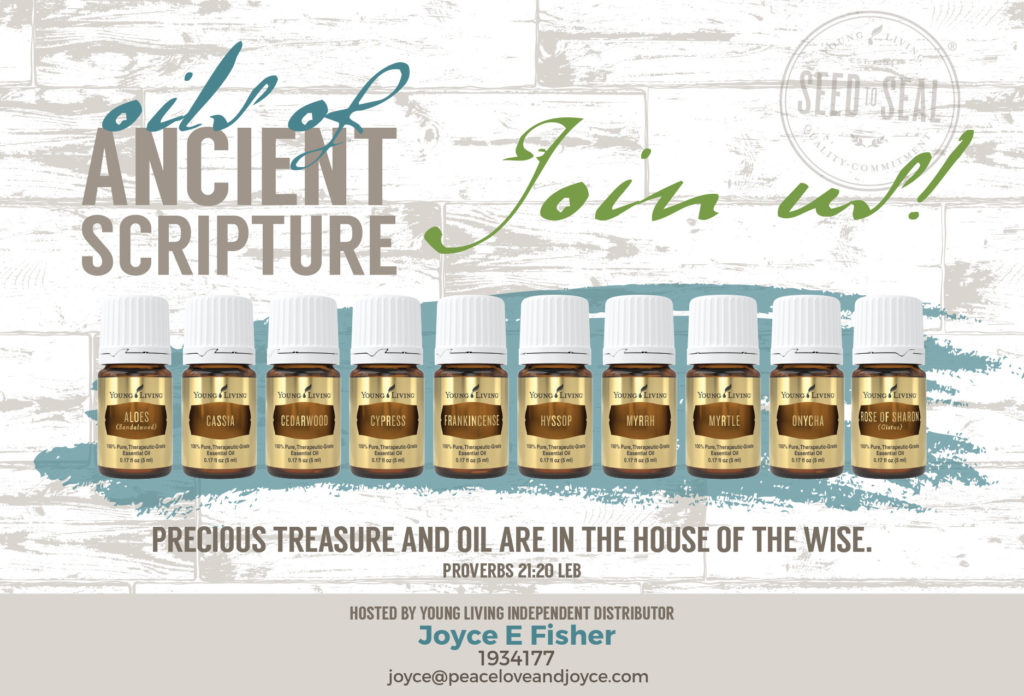 Did you know that the use of essential oils are recorded throughout the Bible? Join us for an informative class to learn about Oils of Ancient Scripture!
This is a quick online class. (Approx. 1/2 hour) The class will remain open through December 28th, so there will be plenty of time for you to read the informational posts at your convenience.
We will share about the historical uses of 10 oils of the Bible and you can learn how these oils were used in their everyday lives two thousand years ago.
It's so exciting that we can use the same oils & resins that were brought by the Wise Men to the baby Jesus!  We can also benefit from the same oil that He was anointed with just days before His burial.
You'll also learn about the oils Moses mixed up as the Holy Anointing oil in Exodus. "Anointment" literally means "an ointment". These Ointments and Anointings with oil always were composed of essential oils!
Once you have clicked on "Going", you're welcome to invite your family & friends that would like to learn about the oils of the Bible.
Class participants will have a chance to WIN "Healing Oils of the Bible" by David Stewart. (Retail Value: $23.50)
Joyce Fisher, Young Living Silver Leader
Independent Member #1934177