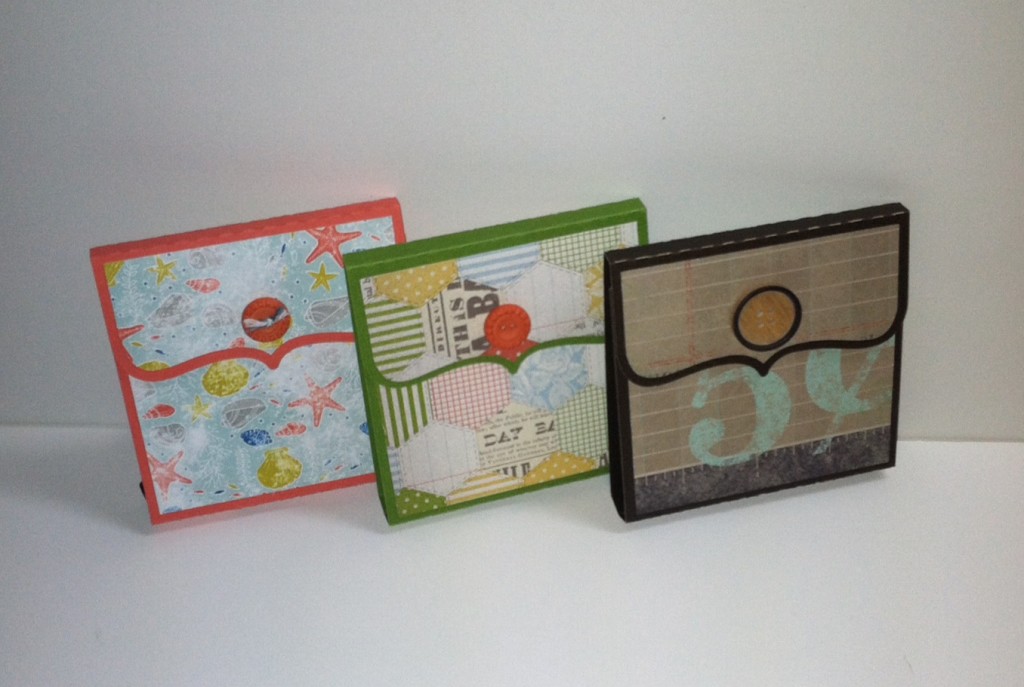 Silhouette Cameo Day Two – Project #3
I made these cute little Post-it note holders today! Next week I'm having a Stampin' Up! 2014 Spring Occasions Catalog / Sale-a-Bration Kick-off Event and this is one of the Make-n-Takes that my guests will be creating. I'd love for you to join us!!! Visit the blog post about the event to get more information and reserve your tickets.
From left to right:
I used a cut file by Lori Whitlock to make the holders with my new Silhouette Cameo electronic cutting machine. It was sooooo much easier than when I used to cut these covers out piece by piece with my paper trimmer!!! How DID I EVER live without this Silhouette Cameo electronic cutting machine?!?!?!  Haha!!!
The cut file is found in the Silhouette Online Store. (Design ##43510)  Thankfully Santa (a/k/a my very generous husband, Johnny!) gave me a year's membership in the Silhouette America online store so I can get all the fabulous designs I want.  I think he may already be regretting it because I've been holed up in my craft room for most of the last 48 hours learning how to use the Cameo!!!  Haha!!!
I would love to know what you think of these adorable little Post-it note holders. It's easy to leave a comment or ask me a question. If you are reading this post from scrolling down the main page, you'll find a little gray "cartoon word balloon" to the right of the post title, click on that to leave a comment, OR, if you are on the specific post page, then scroll to the bottom for the comment box.
Peace, Love and Joy,
Joyce
YOUR COMMENTS MAKE ME SOOOOOO HAPPY!!!