Welcome to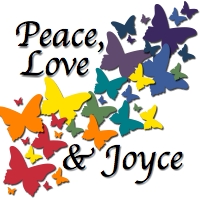 Sharing my creativity 
and inspiring YOURS!!!
Over the years I have enjoyed expressing my creativity through fine arts and crafts, such as silversmithing/jewelry design, (I had the honor of being an apprentice for Allan Stuck), beaded jewelry, stained glass windows, photography, textile and fiber arts, pottery (I was terrible at pottery), drawing, watercolor painting, calligraphy and card making.
I absolutely LOVE making cards! I had been going to stamp camps, classes and workshops for 6-7 years. Finally, in July 2011, I decided to become a Stampin' Up! Demonstrator so I could share that passion with others. I think what I love the most about making cards is that in just a short time you've created a little work of art, and when you send cards to your family and friends it brings them so much joy!
I'll be sharing some of my favorite cards and projects with you, including lots of tips so you can recreate the ones you like.  I'll let you know when I am having stamp camps, workshops and classes, that way, if you live in Southern Illinois you can join us for a couple of hours of fun and stamping!  Of course, you can always contact me to set up a private class or workshop!
Along the way I'll also be sharing other creative projects and introducing you to artists whose work I love!  I hope that you will find things that will inspire your creativity!!!
Thanks for visiting.  I hope to see you again soon.  Sending wishes that your life is filled with….
Peace, Love & Joy,
Joyce