Sierra, my friend and PLJ FamOILy member, gave me permission to share her amazing testimony with all of you!!!
"My mom got me the diaper rash cream for Audrey, and bc (because) she was on a steroid she had a yeast infection. My friend at work said the cream they gave her son for his yeast infection took 4 days to make it better, and I had that but I decided to try the YL cream and it made it completely better OVERNIGHT. I can't believe it!!!" ~~ Sierra
YAY!!!! It made my heart do a happy-dance when I read that sweet little Audrey didn't have to suffer for 4 days! I love, love, LOVE that Young Living's Seedlings Diaper Rash Cream supports healthy skin!!!
Have you ever googled "Diaper Cream – Safe Or Toxic" and read the dangers of the toxic chemicals in diaper rash cream that is being applied multiple times a day to your baby's bottom????
Scroll down past the graphic to learn about the toxic chemicals found in commercial diaper rash creams AND learn about Young Living's Seedlings Diaper Rash Cream!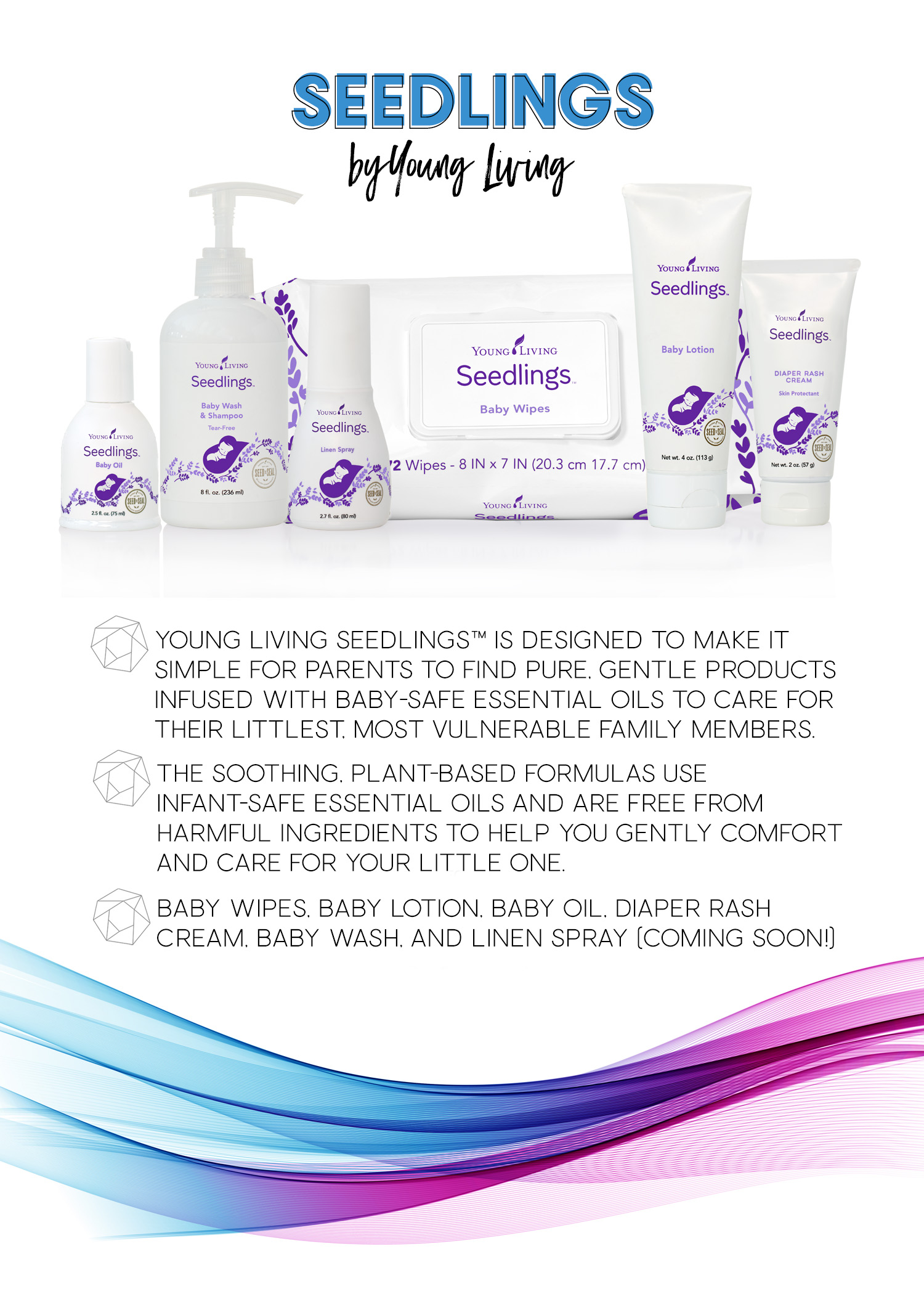 Most commercial diaper rash creams have several ingredients that are known hormone disrupters. Although they are FDA approved products, I don't understand how the FDA can truly believe it is safe to apply toxic chemicals that are known hormone disrupters on a baby's bottom multiple times a day. It's no wonder that infertility issues are a growing problem in our country!!!
Here are the four toxic chemicals that are commonly found in commercial diaper creams:
(1) BHA (Level 10 toxicity): Numerous studies have shown that BHA is associated with cancer and hormone disruption. It carries Skin Deep's very highest toxicity level, standing for "high hazard", this ingredient alone answers the question of whether most commercial diaper creams are safe or toxic. BHA has been banned from cosmetics in the EU because of skin depigmentation.
(2) Fragrance (Level 8 toxicity): Fragrance is a term that designates an undisclosed combination of ingredients that purportedly give the product a smell. "Fragrance" listed on a label can hide the existence of virtually any dangerous chemical. It is well known that synthetic fragrances contain phthalates, which are hormone disrupting chemicals. 81% of infants tested have shown high levels of phthalates in their urine.
(3) Methylparaben (Level 4 toxicity): Parabens are known hormone disruptors a/k/a endocrine disruptors. Studies listed on Skin Deep show that methylparaben has been shown to interfere with gene expression, causes mutation in vitro, affects brain and nervous systems at moderate doses, and causes skin irritation at low doses. (Causes skin irritation??? But isn't the purpose of diaper rash cream to relive skin irritation???)
(4) Sodium borate (Level 4-6 toxicity, based on product usage). This ingredient is specifically designated as UNSAFE by the cosmetics industry's own safety panel!!!! It states that sodium borate "should not be used on infant skin or injured skin." (CIR, p. 228). It has virtually ALL of the DANGEROUS EFFECTS of the above ingredients combined!!!!! WHAT?!?!?!? WHY is this even in commercial diaper creams?????
It makes me so sad (and mad!!!) that I didn't know about these toxic chemicals in products when I had babies. I thought if they were FDA approved they were perfectly safe. It breaks my heart to know that I willingly slathered their sweet little bottoms with toxic chemicals multiple times a day!!!
Benefits and Features of Young Living's Seedlings Diaper Rash Cream:
Helps relieve, treat, and prevent diaper rash
Reduces the duration and severity of diaper rash when applied at the first sign of redness
Soothes on contact and provides immediate relief
Reduces redness
Seals out wetness and helps balance skin moisture
Protects the skin and acts as a physical barrier to irritants
Rubs in smoothly and gently
Extra gentle, mild formula developed specially for infants' delicate skin
Made with 100 percent naturally derived ingredients, including 100 percent pure essential oils
Made with non-nano zinc oxide approved for the treatment and prevention of diaper rash
Dermatologist tested and hypoallergenic
Vegetarian friendly
Formulated without lanolin, parabens, phthalates, petrochemicals, animal-derived ingredients, synthetic preservatives, synthetic fragrances, or synthetic colorants
I'm so thankful that young Mother's today have Young Living's Seedlings line of all-natural and safe products to support their baby's healthy skin!!!