Some of you are so excited and ready to "deck the halls", 
while others are soooooo not ready to even think about Christmas!!!
Personally, I like to "do" November first, focusing on Thanksgiving before jumping into Christmas festivities. Although I have already started thinking about Christmas giving!!!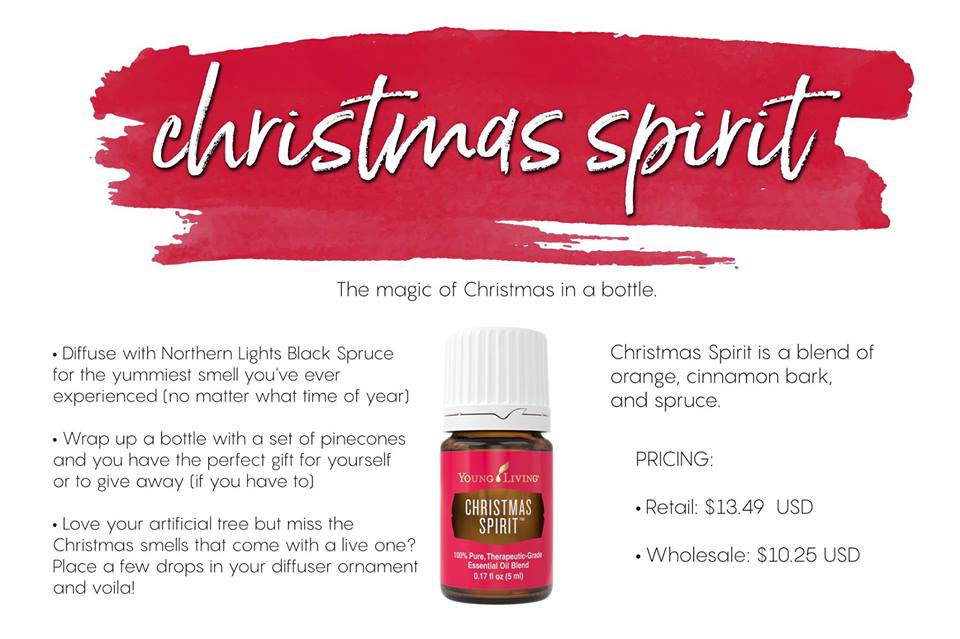 Either way… Young Living has put together the perfect promo to get you holiday ready. I love when oils and holiday collide!!!!
Here is what Young Living is gifting to YOU in November with your Quick Order or Essential Rewards (ER) order:
100 PV: 5 ml Christmas Spirit (ER orders only)
190 PV: 15 ml Tea Tree (ER orders only) +15 ml Eucalyptus Radiata
250PV: 15ml Pine + Tree Ornament Diffuser
300PV: 15ml FRANKINCENSE!!!
I'm figuring out who I'm buying oily gifts for and what products I need to stock up on, like laundry detergent and supplements. I'm placing a 300PV ER order to get ALL the promos. Then I'm thinking about placing a 300PV Quick Order so I can get another 15ml Eucalyptus Radiata, another 15ml Pine, another ornament diffuser AND ANOTHER FREE 15ml FRANKINCENSE!!!!
Who is getting ALL of the NOVEMBER PROMOS?!?!?!  
Do you need help coming up with Christmas gift ideas?  Join the PLJ FamOILy and let me be your PERSONAL SHOPPER!!!  We can put together gifts for teachers, co-workers, Mom & Dad, brothers & sisters, kids & grandkids….if they're on your "Nice" list, there's an oily gift for them too!!!