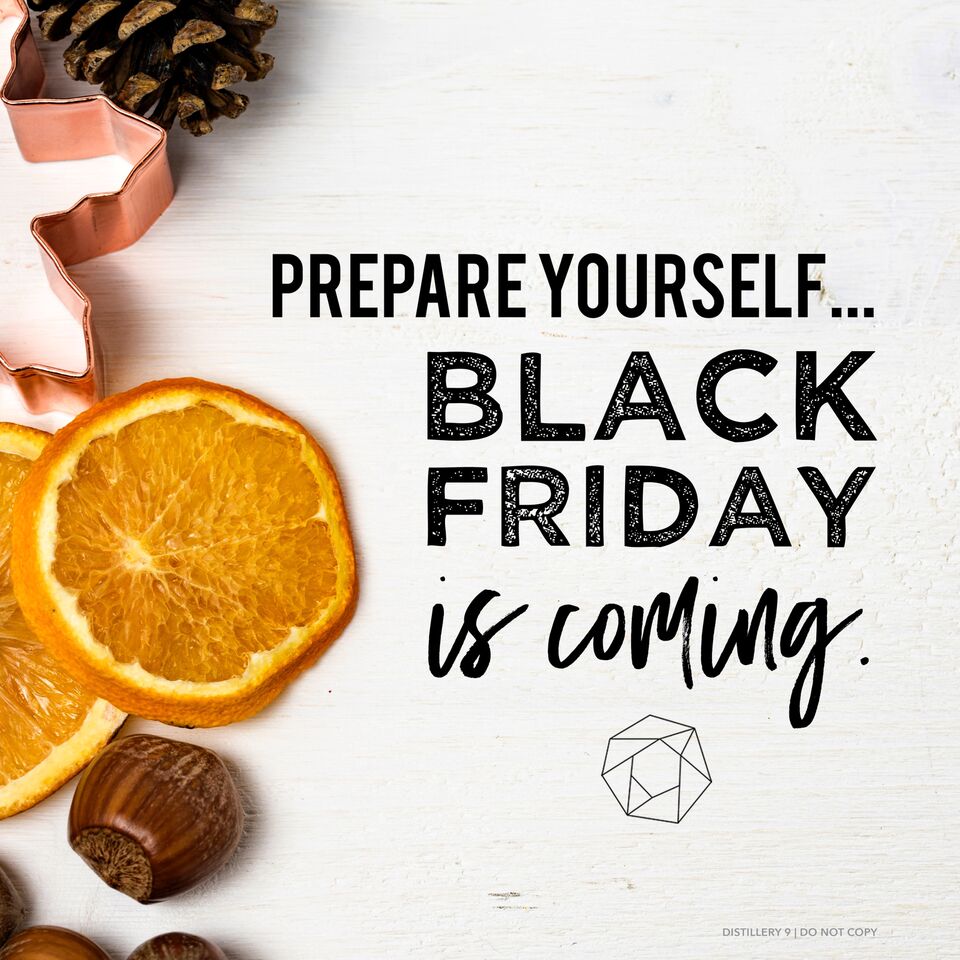 I can hardly believe that another holiday season is already upon us!!! How is it less than a week until Thanksgiving already?!?! It's kind of scary how the days fly by faster and faster each year!!!
I'm sure you're looking forward to Thanksgiving next week. I'm sooooooo EXCITED because we're spending Thanksgiving with Jolene & Angie! It's the first time in almost three years we've all been together so I'm ONE HAPPY MAMA!!!
Who are you spending Thanksgiving with?
Are you ready for Christmas shopping??? I know I'm NOT!!!
The "official" kickoff of the holiday shopping season starts with BLACK FRIDAY SALES next week!   Get EXCITED because Young Living has plans to launch 40 products, (YES FORTY!!!), with their annual Black Friday sale!
I.CAN.NOT.WAIT to see what Young Living has in store!!!
I want to make sure you're in the loop so you can get in on the deals. I'll get the sales info posted in the PLJ FamOILy group on Facebook as soon as it's available next Friday.  If you're not in the group already, connect with me on Facebook and request to be added!
Have a wonderful Thanksgiving then get ready for some EPIC deals on essential oils from Young Living on Black Friday!!!
Peace, Love & Joy,
Joyce