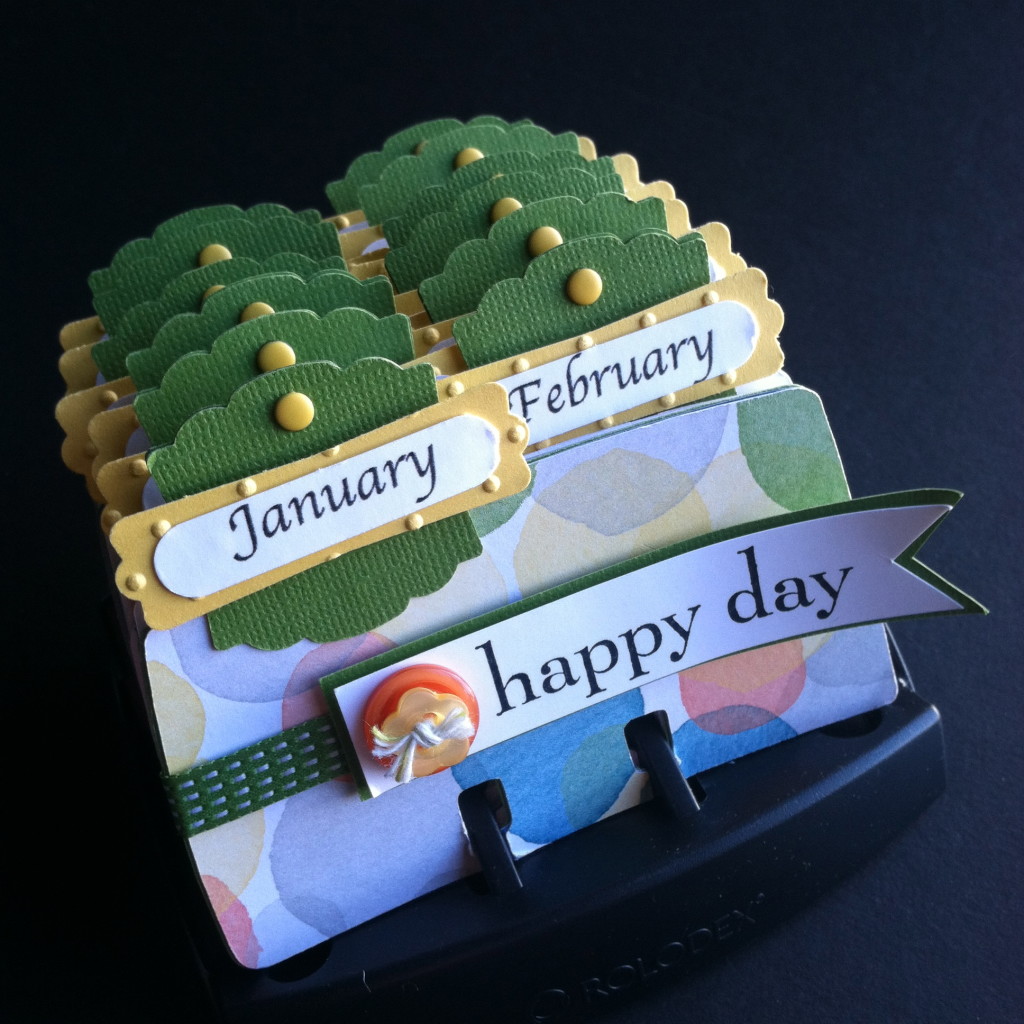 Keep track of your friends' and loved ones' birthdays, anniversaries, and special occasions so you never miss an important event again! With this perpetual calendar you write the events down once with no need to transfer them to a new calendar every year!
Here's another way this calendar will make your life easier:
Have you ever found the perfect gift and bought it in advance, only to totally forget you have it when the occasion comes, remembering it finally when you find it on the top shelf of the closet two weeks after the event?!?!? That'll never happen again!!! Make a note of what you bought and where you stored it so when the date comes you can be a star gift giver!
Included are 125 cards that are ruled with lines for an address so when you're ready to mail their card you don't have to hunt for that information! There's also lines for their telephone number and e-mail address, so you can easily contact them throughout the year! Plus there's room on the back of each card for additional notes: you can keep track of your friends' and loved ones' size, favorite color and special interests.
With a Rolodex holder you can easily add or remove cards and reorganize them to suit your needs!
Twelve month dividers covered in Designer Series papers and/or card stock from Stampin' Up!
125 name/address cards, 2.25″ x 4″  (5.7 cm x 10.2 cm)
Rolodex tray
Custom Made Calendars are $30 + Priority shipping in the US
Custom made calendars are only $25 each with the purchase of 5 or more on the same order. I will pack as many calendars as will fit into the Priority Shipping boxes to save on shipping costs when you order multiple calendars.
Send an e-mail to: (joyce at peaceloveandjoyce dot com) if you would like to order more than one Birthday Calendar and I will send you a PayPal invoice.
Would you and your friends like to make these calendars yourself? You can order the kits to make the Rolodex perpetual calendar for $20 each! Contact me and we'll work out the details.
All orders are MADE TO ORDER. The calendars can be customized with any of the Designer Series Papers available from Stampin' Up! All buttons, brads, ribbon and other embellishments are from Stampin' Up! and will vary from project to project.
Calendars will be shipped within 7 business days of completed payment. If you need a rush order contact me and I'll try to make it happen!
CHOOSE FROM THESE STAMPIN' UP! DESIGNER SERIES PAPERS
2014 Celebrate the Everyday Occasions Catalog
Designer Series Paper available through June 1, 2014
2013-2014 Stampin' Up Annual Catalog
Designer Series Paper available through May 31, 2014
I have several packs of retired Designer Series Paper available. Contact me if there is a particular one you remember. If I have it, or can find another Stampin' Up! demonstrator who will sell her DSP package to me, I'll be glad to make it for you. 
All paper, ribbon, brads and embellishments are from Stampin' Up!
Smoke free / pet free studio.
Most items on my blog may be purchased, contact me for pricing!