Turn Your Commute into an Aromatherapy Session!
A Harvard study showed that the average commuter spends 1.5 hours on the road each day. If you live in the city, that time can be even longer due to traffic coming to a standstill during rush hour!!! When that happens, you might find yourself feeling very irritated!!! What can you do to feel less "road-ragey" during your commute??? Turn on your favorite music and drop essential oils into your Orb Diffuser then you'll be good to go!!!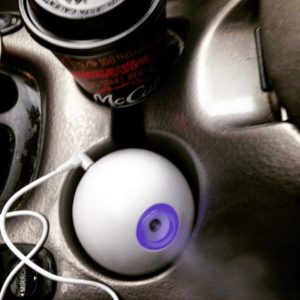 Here are some of the essential oils that I recommend for when you're on the road:
Oils for Stress Relief – Lavender, ylang ylang, bergamot, Stress Away, Common Sense, Aroma Life, frankincense, grapefruit, Harmony, Joy, neroli, Sacred Mountain, Valor and Surrender.
Oils that are Uplifting – Lemon, Joy, Live With Passion, Believe, bergamot, orange, Brain Power, Idaho balsam fir, grapefruit, jasmine, Sensation, and Transformation.
Oils that are Energizing – Idaho balsam fir, En-R-Gee, Valor, peppermint, Abundance, black pepper, Clarity, cypress, eucalyptus, juniper, lemon, lemongrass, Motivation, palo santo, and White Angelica.
Oils for Mood Balancing – Clary sage, Peace & Calming, Valor, ylang ylang, Acceptance, bergamot, Harmony, Joy, juniper, lemon, peppermint, Present Time, and sandalwood.
Oils to Calm Anxiety – Orange, lemon, Roman chamomile, valerian, copaiba, ylang ylang, bergamot, cedar wood, Evergreen Essence, Release, Surrender, tangerine or frankincense.
Whether you're playing chauffeur taking the kids to school, piano lessons, dance rehearsals, sports practices or play dates, or commuting to work, your car can feel like a private oasis when you treat yourself to an amazing aromatherapy session!!!
* A little bit goes a long way in confined spaces like your car.
* You may only need a few drops in your car diffuser, depending on the oil you're using!
* Avoid essential oils that make you feel too relaxed or sleepy on long drives.
Ditch those ugly, toxic-chemical filled, "evergreen" air fresheners. Instead, get an Orb car diffuser that is easy and convenient!
Using your essential oils on the road will refresh your mind, body, soul. Your car will smell amazing, plus you and your passengers will be uplifted, energized and able to enjoy the many therapeutic benefits of essential oils!!!
BECOME A "MEMBER" OF MY TEAM and purchase the Premium Starter Kit by midnight on September 30th and get a FREE ORB DIFFUSER!!!
Click here to become a "Member" of my team:
https://www.youngliving.com/vo/#/signup/new-start?sponsorid=1934177&enrollerid=1934177&isocountrycode=US&culture=en-US&type=member
This offer is not available to those that join as a "Retail Customer".