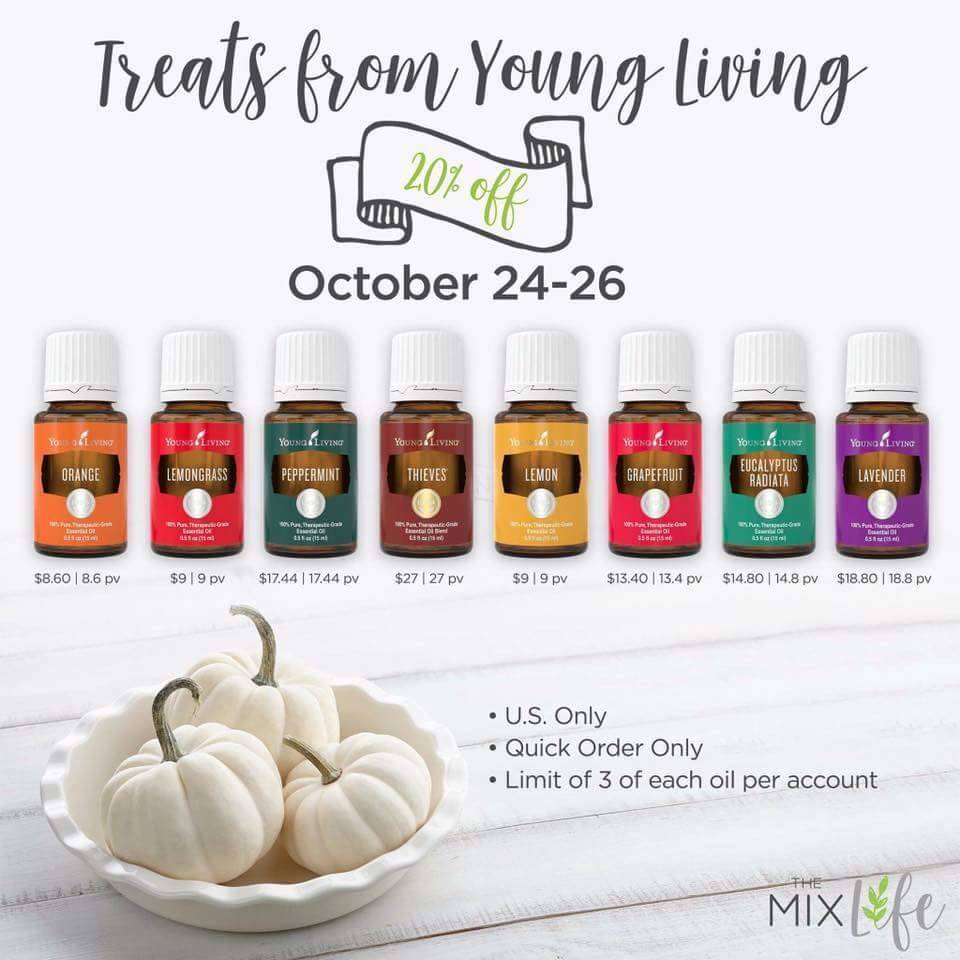 SALE ALERT!!!! SALE ALERT!!! SALE ALERT!!!
Remember that time Thieves went on sale and we bought extra bottles to hoard for the upcoming cold & flu season?
What? You don't remember that? Oh yeah, that's because Young Living has NEVER had a sale on ALL of these at the same time.
You're going to feel like Oprah gifting oils to EVERYONE this year, "Here's an oil for you Mama….for you Brother….for you Sister….for you my Friend….EVERYBODY GETS OILS!!!!!)
(No ER orders, No Reward Points orders.)
SALE STARTS AT MIDNIGHT on Monday, October 23rd!!!!
Perfect timing for holiday shopping and sharing!
Let us know which ones you are stocking up on!