Today in the Clean Living Challenge we were challenged to make goals for how we're going to add Young Living products to our daily routine over the next 6 months.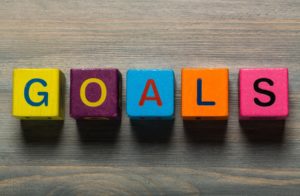 Here are my 6 month Young Living goals:
October: Learn about and use Oola oils – I purchased "Oola University" and I got all the Oola oils FREE with my Rewards Points!!! I'm ready to get started living an Oola life!!!!
November: Start drinking Pure Protein Compete for one meal a day to help lose weight. I've gained 40 pounds since I had cancer, and I do NOT like how I look or feel.
December: Order Stress Away Relaxing bath bombs to treat myself, and more to give as Christmas gifts!
January: Add Master Formula and other supplements to our day. My husband turns 75 and I turn 59 in 2018, and I want us to stay healthy in our "golden" years!!!
February: Start using Young Living's Slique products if I need additional help to reach my weight loss goals.
March: I want to try the Art skin care system. I'm getting too close to 60 and I want to slow the aging process down!!!
What are your healthy living goals for this fall & winter?