If you guys don't go and buy this Thieves cleaning collection right this second, I don't think we can be friends anymore. I'm serious.
This is a gateway product. The product that everyone tries and then ends up using to replace every nasty smelling, toxic chemical filled cleaner under their sink. I'm serious.
Thieves Cleaner (best smelling cleaner ever) and Citrus Fresh, (best smelling oil blend ever), packaged up cute with a glass spray bottle and a great little booklet so you know exactly how to use the cleaner. Seriously. You guys. Order this. Now.
If you're not already a Young Living customer, contact me and I'll help you get this ordered.  You're going to love it.  Seriously!!!!
HOW I USE THIEVES HOUSEHOLD CLEANER IN MY HOME:
Foaming hand soap & sanitizing hand spray.
Streak free sparkling mirrors & windows.
Bathroom sink, tub, shower, toilet, floors.
Kitchen sink, counter-tops, dishwasher, refrigerator & stove, floors.
DIY hack of Clorox wipes.
Tile floors & wood floors.
Spot remover for laundry, upholstery & carpets.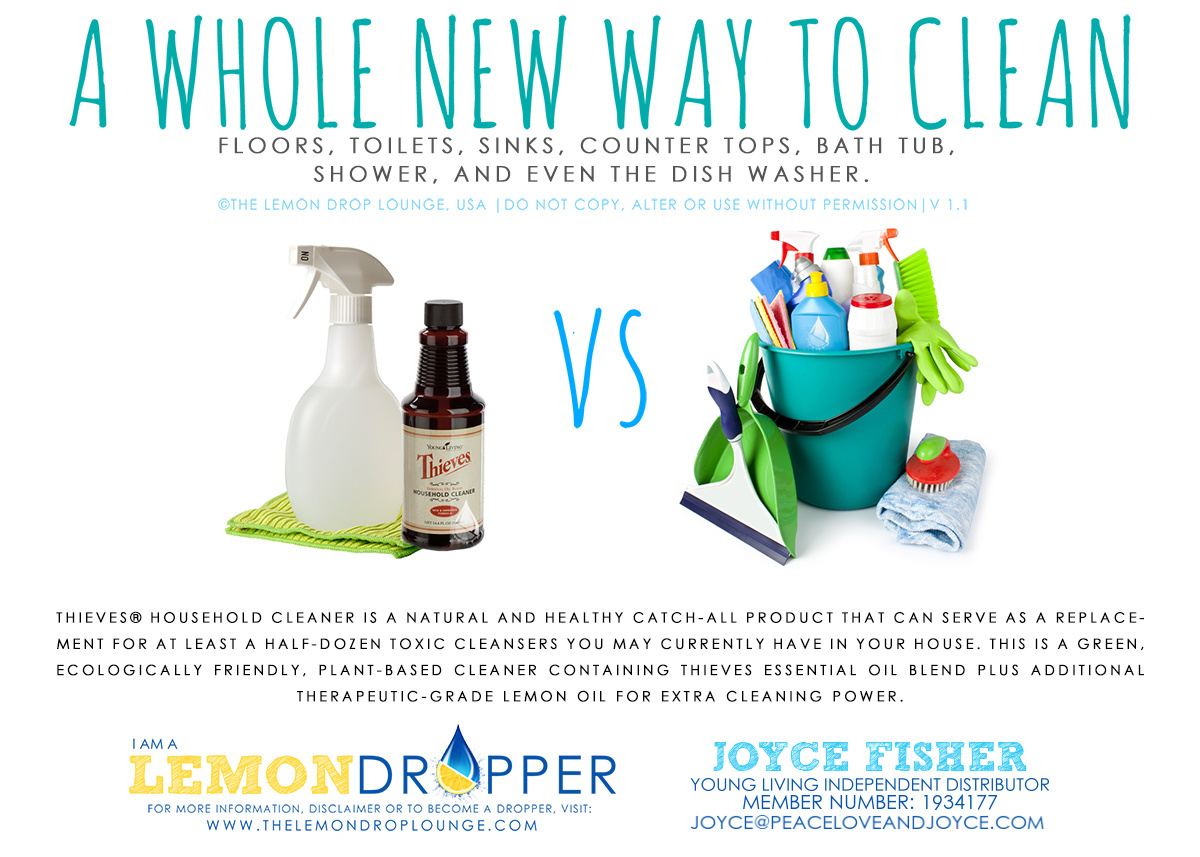 MORE INFO
Joyce Fisher, Young Living Independent Distributor #1934177
Citrus Fresh
https://www.youngliving.com/en_US/products/citrus-fresh-essential-oil
Thieves Household Cleaner
https://www.youngliving.com/en_US/products/thieves-household-cleaner
THIEVES CLEANING KIT AVAILABLE FOR A LIMITED TIME ONLY
Don't wait. Get it NOW. Seriously!!!!