Have you entered to win the Silhouette Portrait yet? What are you waiting for?!?!?!  It's amazing and it's FREE TO ENTER!!!
Maybe you're just not sure what you would do with an e-cutter. Well, let me share projects from my partners in crafting to inspire you. Many of these projects are from Silhouette owners who are Silhouette newbies like me!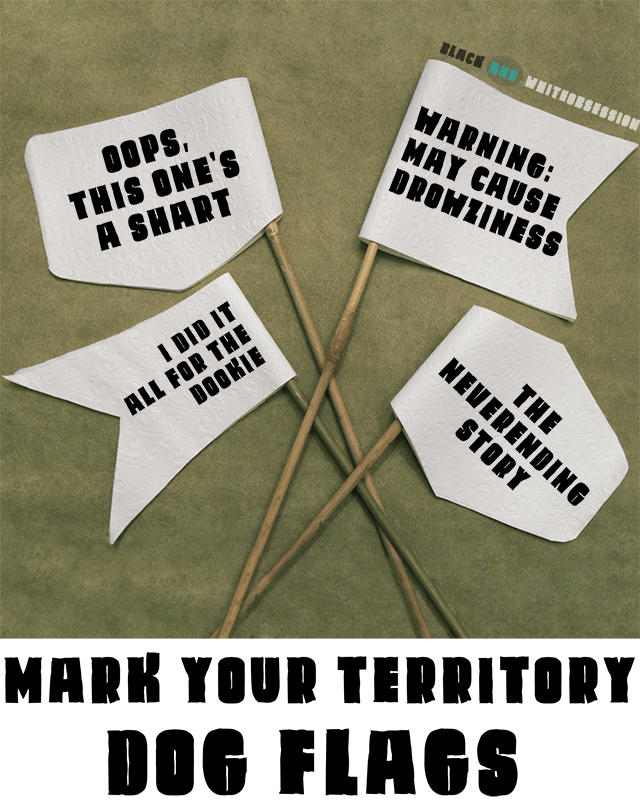 You need to read the oh-so-funny story from Trisha at  Black and White Obsession about these flags to mark your dog's territory.
Use the tutorial from Britni at Play. Party. Pin. to make a darling Baby Mozart dragon hand puppet for that precious child in your life!
I just LOVE this Dr. Seuss card from Michelle at Weekend Craft.  Michelle has given me permission to CASE this and I'm going to make some for my sister who is the head of the accounting department at the AAA National Headquarters, she's going to LOVE these!  (CASE = Copy and Share Everything!)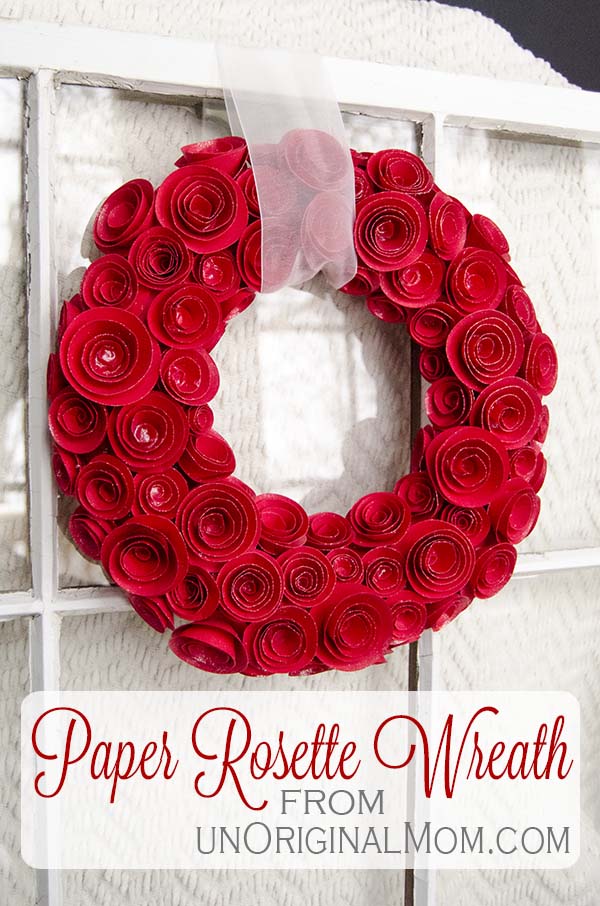 Wouldn't this wreath from Meredith at unOriginal Mom look gorgeous in your home? It would make the most fabulous gift for Mother's Day!
These beautiful Monogram Tile Coasters from Rachel at Architecture of a Mom make great inexpensive but fabulous gifts!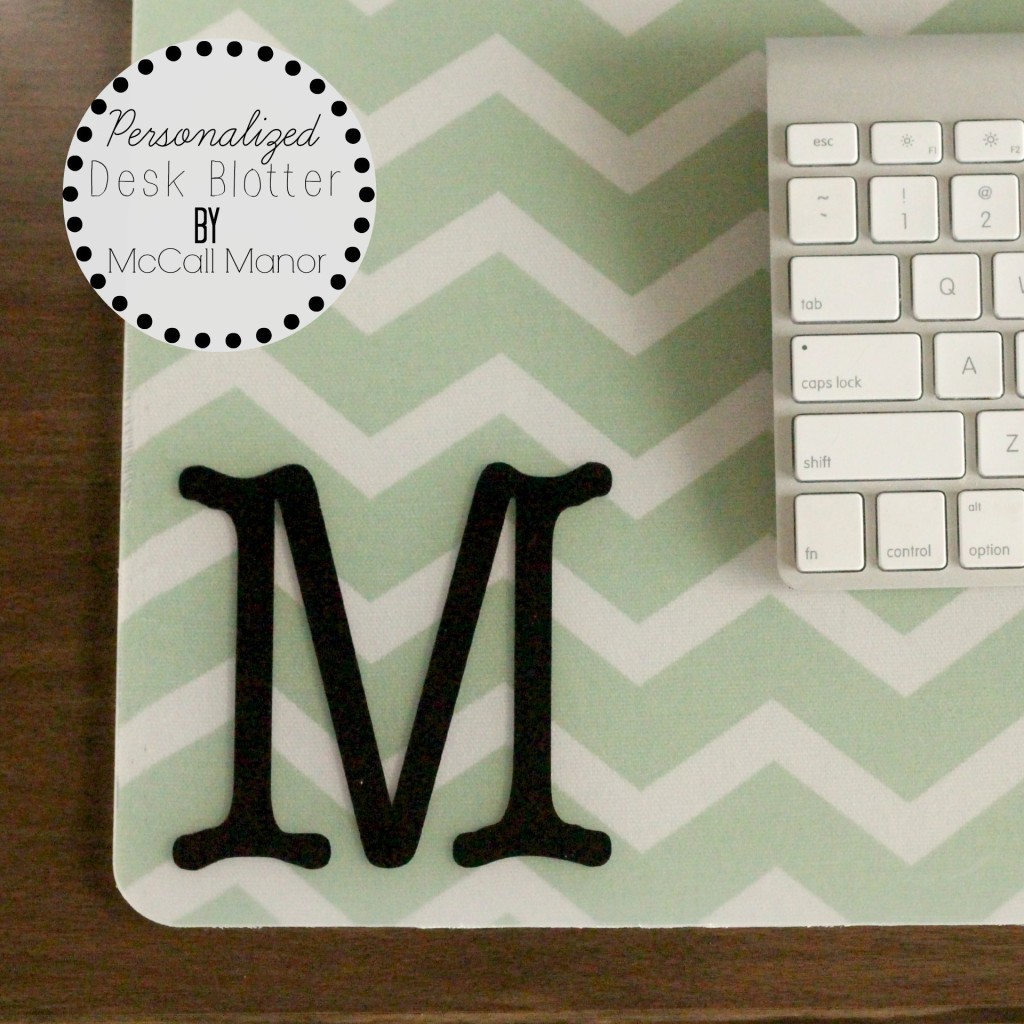 This cute personalized desk blotter from Holly at McCall Manor would make a great gift for your co-worker.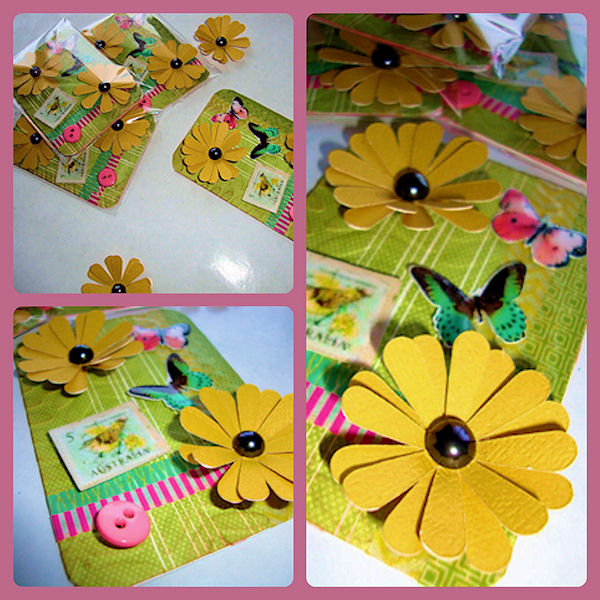 Shelley at Fabric of My Life with Tori Sophia Designs uses her Silhouette to make fabulous ATC / Artist Trading Cards. They are spectacular!
Laura at The Experimental Home had her toddler help her on her very first Silhouette project. They made finger-paint Valentine's for his Grandparents and Great-Grandparents! Maybe the most precious Silhouette project I've seen!
Kelly at Simply Kelly Designs has a step-by-step tutorial and FREE cut file for this cute "100 Days of School" card. This was her very first Silhouette project and it turned out great!!!
Spoil someone you loved with breakfast in bed served on this fabulous tray from Lisa at Grey Luster Girl. It's never too early to start making Christmas gifts!  This would also make a fabulous gift for the Bride & Groom or as a housewarming gift.
It would be easy to make these bookmarks for your child's entire class if you follow the tutorial from Allison at Two Thirty~Five Designs. I think the kids will LOVE these!
I made this fun carousel for table decorations at my niece's school event. This was just my ninth project. Everyone thinks it looks fabulous, but it was actually really easy!  Peace, Love and Joyce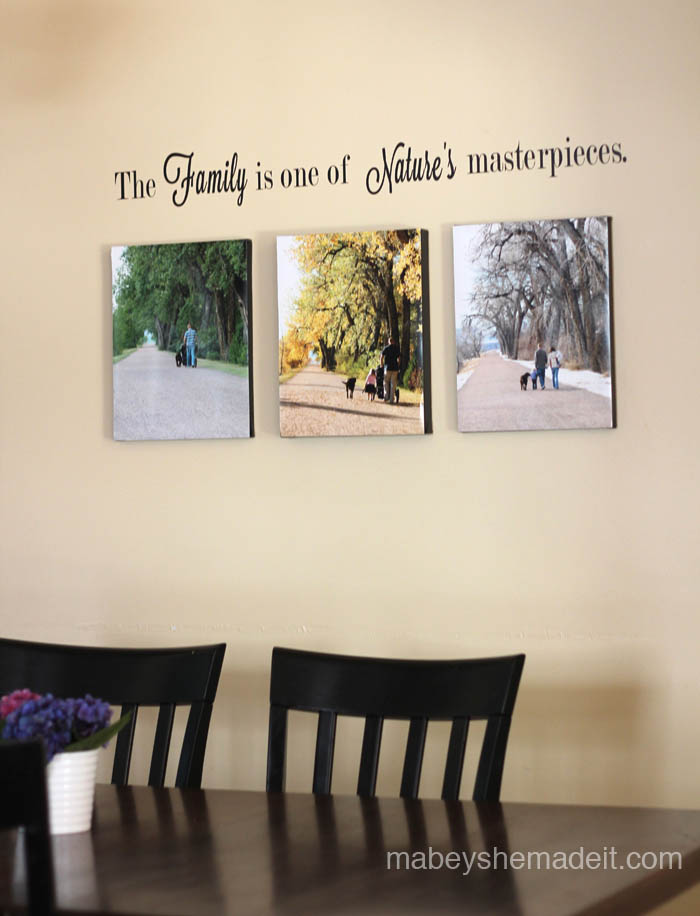 I'm not sure which I love more, this fabulous wall art or the story behind it, read the story & decide for yourself!  From Lisa at Mabey She Made It.
I'm guessing that after seeing all of these FABULOUS projects that you are wondering how you've lived without a Silhouette electronic cutting machine!!!
Hurry and ENTER TO WIN a Silhouette Portrait. The giveaway ends at 11:59 p.m. EST on February 28th. Click on the link,  then scroll down to the Rafflecopter Entry Form. (Be patient, sometimes it takes extra time for the form to load.)  
You can earn up to 28 entries here on PLJ!  I hope that your first 3 entries will be earned by clicking on "Follow @peacelove_joyce on Twitter",  next "Follow Peace, Love and Joyce on Instagram" and finally by leaving a comment on my blog.  Then you can earn entries by clicking on as many of the others that you want!  Earn additional entries by visiting all the other blogs (links are at the bottom of the post) and leaving comments on their blogs too!
Good Luck! I'm hoping one of my crafting friends wins the Silhouette Portrait electronic cutting machine!
Peace, Love and Joy,
Joyce