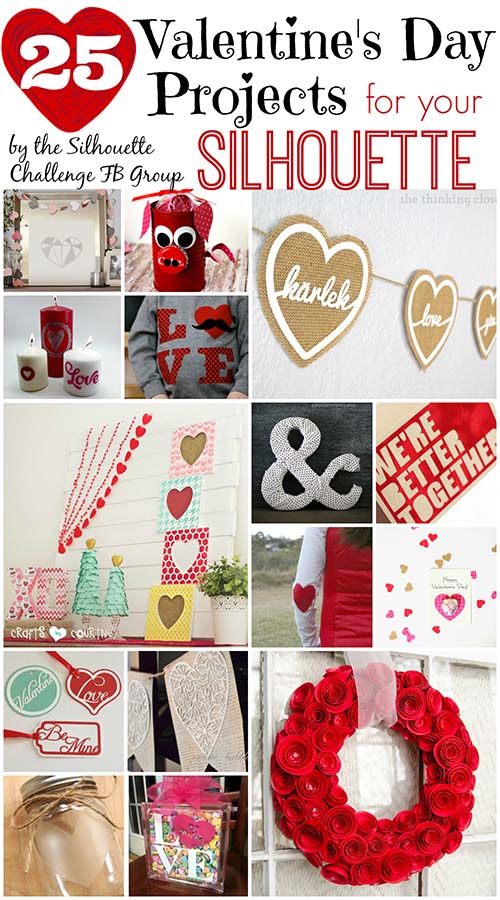 This is the very first "Round-Up" for The Silhouette Challenge Facebook Group! I'm so lucky to be a part of this group.
I'm a brand-new Silhouette owner, having just opened mine on January 12th, and I am SO EXCITED that my LOVE Banner was included in this Round-Up with all these amazing, talented women.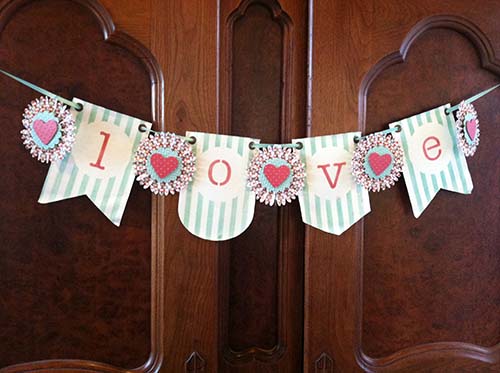 I made the rosettes out of Stampin' Up! More Amore Designer Series Paper using my Silhouette to embellish this LOVE banner.  It was only the eighth project I made with my new Silhouette Cameo.
I'm sure you'll be inspired by all of the fabulous Valentine's Day projects included in the Silhouette Challenge Round-Up! Thank you so much to Meredith, from the Unoriginal Mom for all your hard work in organizing this event!
Be sure to leave a comment when you visit each of the blogs and let the artists know what you think!
Peace, Love and Joy,
Joyce